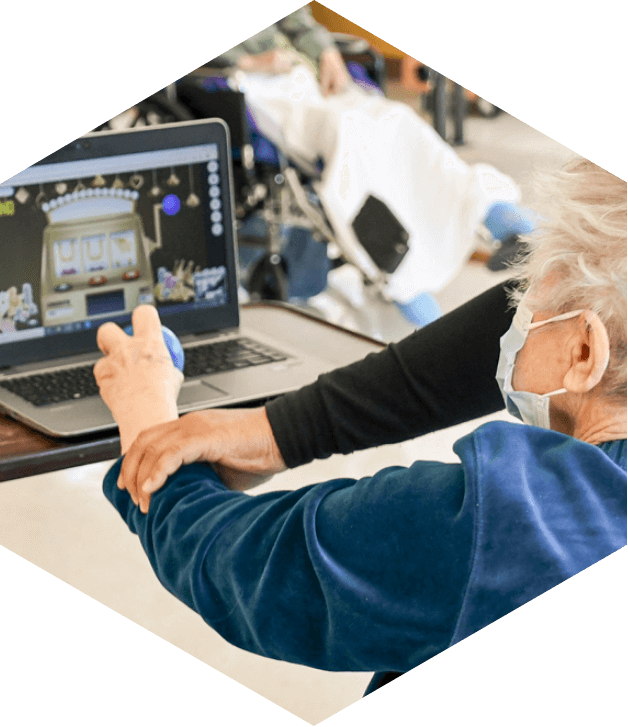 Meet RESTORE
A fun, interactive, and faster way to recover
As part of Empire Care's commitment to bringing the best and most innovative programs to our patient's recovery journey, we've partnered with RESTORE.
RESTORE is an
award-winning, online rehabilitation platform
The program was developed by a team of therapists to keep SNF and rehab residents active, happy, healthy and safe.
Proven to accelerate clinical outcomes

Reinforces motor, cognitive, social, and attention skills

Increases quality and frequency of training

Includes built-in, data-driven progress tracking
We're turning every resident's room into a skill-building gym
Team members and patients access RESTORE from any PC/laptop with an internet connection and a webcam.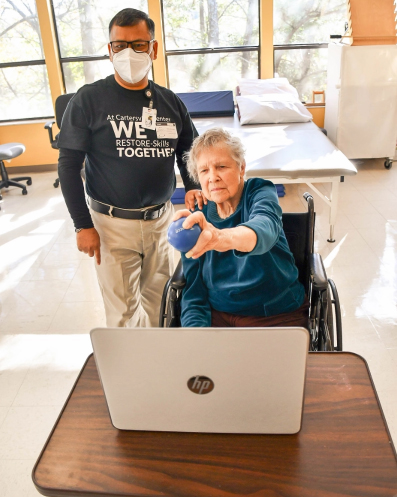 Integrates into each center's existing infrastructure and schedule
Mac, PC, and Chromebook compatible

Flexible and unlimited license of full platform per facility

Connects residents with therapists from around the country
More Services and Specialties